Today is my last stop on the tour! I bring the last book in the Mer Chronicles Series, Outrush!
#AudiobookTour #TheMerChronicles #Outrush #ErrinStevens
Author: Errin Stevens
Narrator: Sean Posvistak
Publisher: Errin Stevens
Released: Jul. 17, 2019
Series: The Mer Chronicles, Book 3
Length: 11 hours 16 minutes
Genre: Romantic Fantasy


"Falling, falling…. Maya was airborne again, suspended between a landless platform above and an inscrutable expanse of water below." Maya's headlong rush into marriage isn't working out…and it isn't the only collision course she's on these days. Her saltwater distractions aside, her father-in-law wants her gunned down for reasons unknown, and her pesky bodyguard – when he's around – seems intent on drowning her in want and regret.

Maya is desperate to hold onto any small part of herself she understands. When escape becomes her only option, she finds herself in a race against a past – and a man – she can't outrun.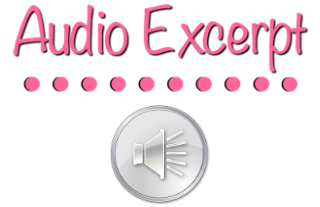 Errin Stevens writes paranormal romantic suspense stories from her home in Minnesota. When not wrestling with unruly narrative – or reading literary and commercial fiction like a fiend – you'll find her poring over seed catalogues (winter) or gardening (the other three days of the year).

Sean is an aspiring game developer who's used his years of work on Youtube to excel at audiobook narration.


I received this audiobook as part of my participation in a blog tour with Audiobookworm Promotions. The tour is being sponsored by Errin Stevens. The gifting of this audiobook did not affect my opinion of it.

The Mer Chronicles Giveaway: 6-month Audible Subscription

View the full 21-day schedule here!

Plugging you into the audio community since 2016.
Sign up as a tour host here.